Despite being triple vaccinated and after staying safe from Covid-19 for almost two years since the pandemic started, Lakshman and Sonisha had to tackle being infected with it. 
Lakshman shares his experience of how it all started, how they went through the quarantine period and kept their life going on as Nepali students in Australia.  
He also shares how they managed finances, and their personal mental health, providing each other emotional support and motivation to overcome the loneliness of being thousands of miles away from their families during such unpredicted events.
intro
It was chilly Wednesday morning, as I was returning back to our home after dropping Sonisha to her PTE test centre in Adelaide CBD, I noticed something wasn't right with my throat – I was having a sore throat.
At first, I thought it was because of the weather condition I might've caught a cold. By the time I reached home, I started feeling exhausted, sleepy and cold. I went to bed to have a nap for a while. But to my surprise, woke to find Sonisha waking me up. I realised I had already slept longer than just a nap – about four straight hours.

I told Sonisha that this type of sleeping and the tiredness level seems a bit unusual for me. I was lucky that we had access to RAT tests at home, I asked Sonisha to pass me the kit.
And yes, the rapid kits reflected positive results. I did two consecutive tests because I was overconfident that there were no chances I could get the coronavirus and couldn't trust the first test. 😀
I was shaken and started getting worried all at once. I was like: Oh no, what do I do now…
Later that day, we were surprised and more than happy to receive Sonisha's English test report for the PSW visa application. We were delighted and happy that she scored 86/90 with her self preparation and without any preparation classes on the first attempt. At least there was something to be happy about. 🙂
reporting the report
Now, we were sure I had Covid-19, it was time to inform our workplaces about it. We both informed our workplaces.
Yes, Sonisha also had to as she was a close contact with a household positive case. As of that day, Sonisha also had to quarantine for 7 days being a close contact, even though her RAT test results were negative.
Then after we got settled a little, I filled out and submitted an online form for SA Health with a positive result.
And later SA Health texted two more form links to be filled; one with all details and the next for contact tracing.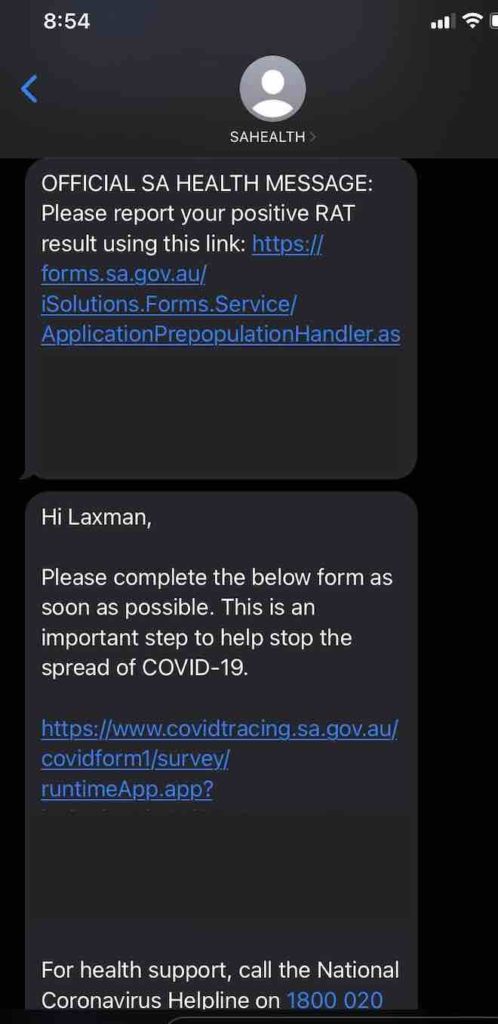 After informing everyone we had to inform, we went to do a PCR test to confirm our results and even though the test result came the next day – it was positive.
---
I had previously reported the RAT result to SA Health, and I found out that the PCR result was automatically reported by the lab to SA Health. I got a text from SA Health again asking for the details with the same form I had already submitted.
I wish there would be a way to prevent redundancy of filling in the same form again if both results are reported to SA Health, or maybe it was do something to do with the regulation.
Sonisha joins me to cruise through the unexpected trip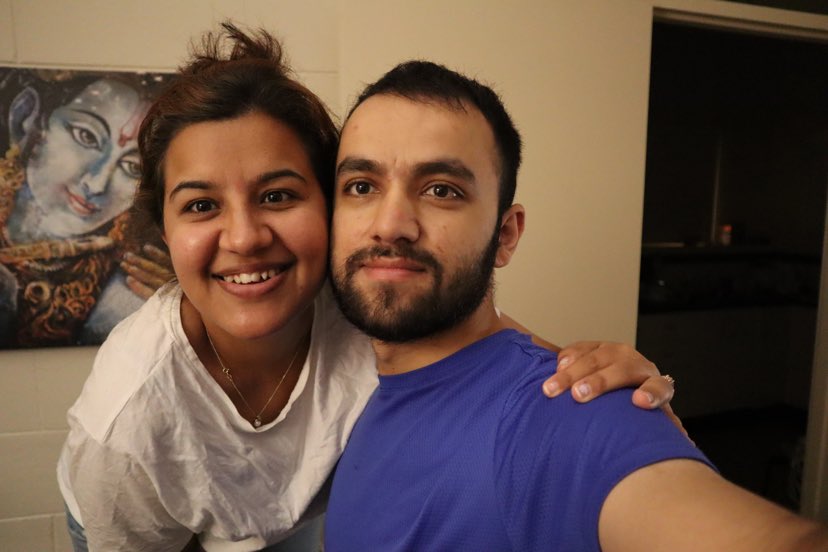 Accepting the fact that the whole world was fighting this deadly virus, it was time to live with it. It wasn't just me who tested positive, there were thousands of cases worldwide if not millions at that time.
I was living with the new routine – going to bed later and waking up late. Since there wasn't much physical activity I kept myself busy with something and kept walking inside this small unit.
The day I tested positive, I had a sore throat, and tiredness and the next day I had mild symptoms and felt colder with added dry cough and a slight fever. From the third-day things started getting better. I was recovering quickly and getting back to my normal health.
But then, Sonisha started showing the symptoms, and eventually tested positive! We had expected that the virus would get to Sonisha as well sooner or later.
Now, we were on the same boat – a special boat, cruising together during the long isolation days. I was happy to get Sonisha as my company. 😀 Maybe Sonisha wasn't. 😀
Luckily, we just had a few mild symptoms and were lucky enough that we didn't have to go face the severe symptoms.
We both were eating satisfactorily well and living a normal healthy life.
Nepali student life in Australia and the pain of being away from your family
Even though we were two together during these times, many times we wished we were closer to our home and family. I used to get worried about what do we do if something serious happens but maybe because of the vaccination or our luck – nothing bad happened.
We used to talk to our family multiple times a day via video call – mostly once in the morning and once in the evening. They constantly supported us with motivation and provided emotional and mental support and asked us not to worry about our finances.
I can imagine how hard it can be for a single international student living in Australia when s/he has to encounter such unexpected events.
The best we could do was keep our hopes high, eat and drink well, be cheerful and live normal. We were also aware of the different support and services including mental health and counselling, food and grocery and more.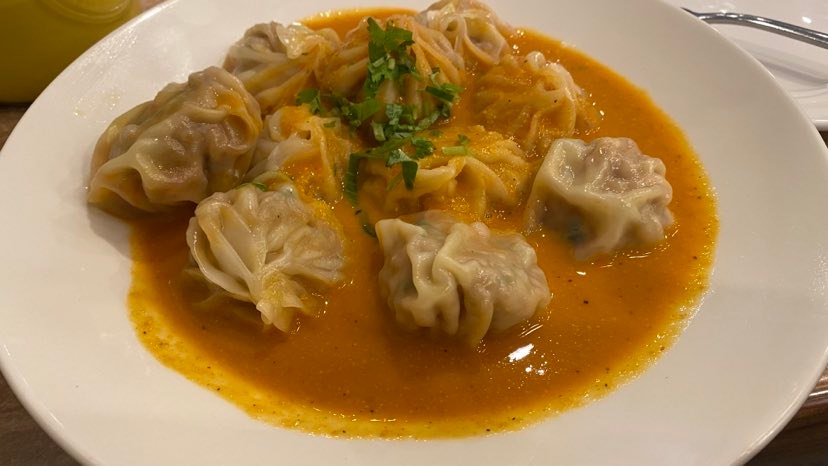 But I was a bit worried about the finances, the reasons I'll share with you now.
finance and grocery
Since we used to prefer ordering our groceries online from Coles, food and supplies weren't a problem as long as we had $. 😀 On the second day of my isolation, we ordered supplies, groceries, snacks and pet food for our cat eleven enough for three weeks. And it was as smooth as a breeze.
Let's talk about the finances now. 😀
Your Gift of $200 Cloud Hosting Credit is Here. Claim Now!
---
Sonisha had just completed her post-graduate study here in Australia. Even though we didn't have to pay fees for her university, time was coming near for several things all at once.
Our student visas were almost about to expire, the same case with our health insurance – which we are legally required to have along with a valid visa.
It was time to apply for a new visa – Post Study Work (PSW) Visa that a student is eligible to apply for once s/he completes his/her studies in Australia. But the total visa application fees for both of our visas would be couple of thousands of dollars plus migration agent charges and banking surcharges.
Also, not to forget the cost for our couple's insurance for a year.
Let's not forget our regular rent, utility bills and other expenses.
I got a bit worried since we both couldn't work and had to stay at home. The good side was we had sick leaves, and annual leaves which could keep us going but even though we could survive, renewing our visa might be challenging.
To keep everything balanced, and to be prepared just in case we had to seek medical help or comes the situation we had to be hospitalised and remembering the saying it's better to be safe than sorry, so I cashed out my credit card, which I had finished paying back the debts just a couple of weeks earlier.
The reason why I had to cash out the credit card was its validity was also expiring along with my visa. 😀 Banks seem to be very clever to issue credit cards to temporary residents in Australia only up to the visa expiry date. And I couldn't renew this card, as they needed a new visa which has validity longer than three months. 🙁 You see my pain here? Everything winded up altogether.
The good news is that we recovered in a very easy and smooth way and finances stayed under control.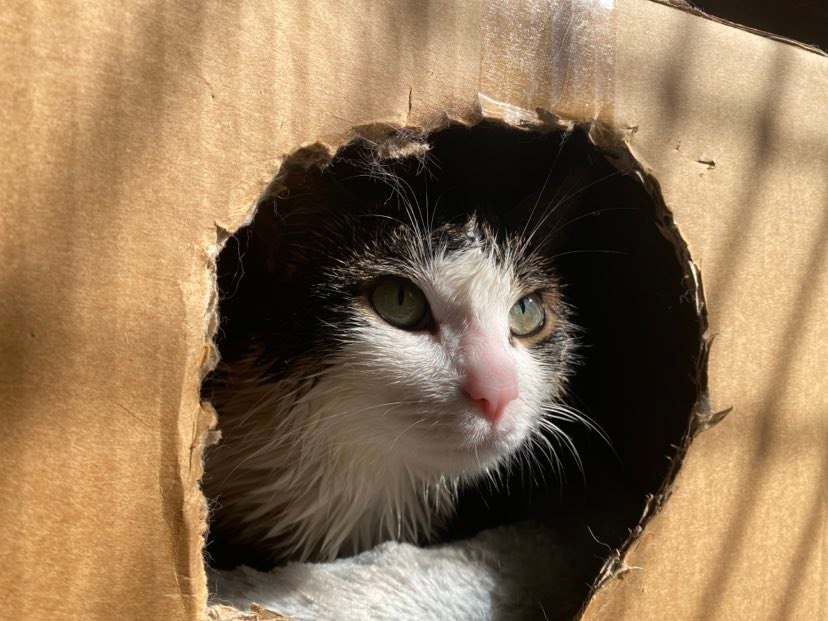 applying for pandemic disaster payment
I must thank the Australian Government for not excluding international students like us from government support during these hard events. I was aware of the fact that we could apply for the pandemic disaster payment via Services Australia.
Sonisha wasn't lucky enough to apply for this payment as she couldn't meet one requirement – "you have no sick leave entitlements, including pandemic sick leave, personal leave or leave to care for another person".
So I gave it a go, I tried to apply through a myGov account – created myGov Id, tried creating a Centrelink account to link it to myGov but couldn't. After browsing the Services Australia, I found out that temporary residents like me should call the Emergency Information Line, not apply online. This was the reason I wasn't able to apply online. I regretted a while for my impatience to get $$$ instead of reading all pages of information.
I rang the emergency information line and yes, it was a long wait! It took around an hour on the phone giving all the details, verifying and lodging the application.
But it was worth the wait as my application was accepted and was given a lump-sum payment of 750AUD. 🙂 And yes, I also got Centrelink Reference Number which I didn't have previously, maybe it will make it quicker in the future, comes the situation I need to apply for government support again in the future, But I pray with God that such events never come again and I never have to apply for such support funds.
trying to stay occupied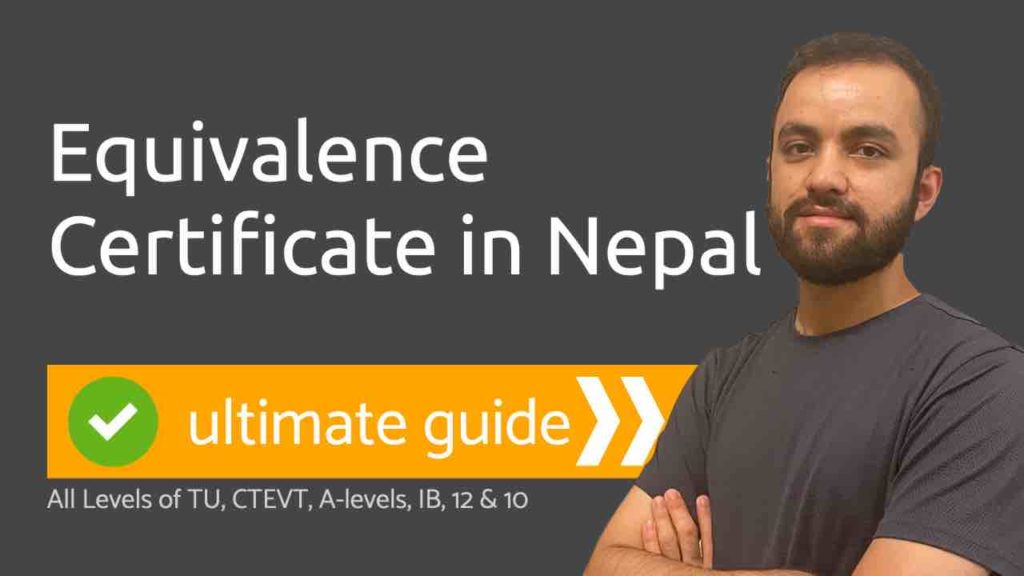 Even though we were slightly weak both physically and mentally, we tried to keep ourselves busy during this isolation period.
we cooked several delicious meals including Nepali Mo:Mo
revived our YouTube channel and published half dozen awesome videos
irritated, played and pampered our cat – Eleven more than ever. and maybe she thought we encroached her personal time as we never left the house for seven days
sorted out the preparation for new visa application
bought a new lint remover for to remove Eleven's hair from the rug and used it, and also added a new Rode VideoMicro to enhance the audio quality of our YouTube videos
watched awesome movies and series on Netflix including The Crown and Outlander
spent more time with our families in Nepal over the video call
slept under the sun
watched a lot and lots of videos on YouTube