GREETINGS FROM
LAKSHMAN BASNET
I'm a Digital Marketer
Know More
Scroll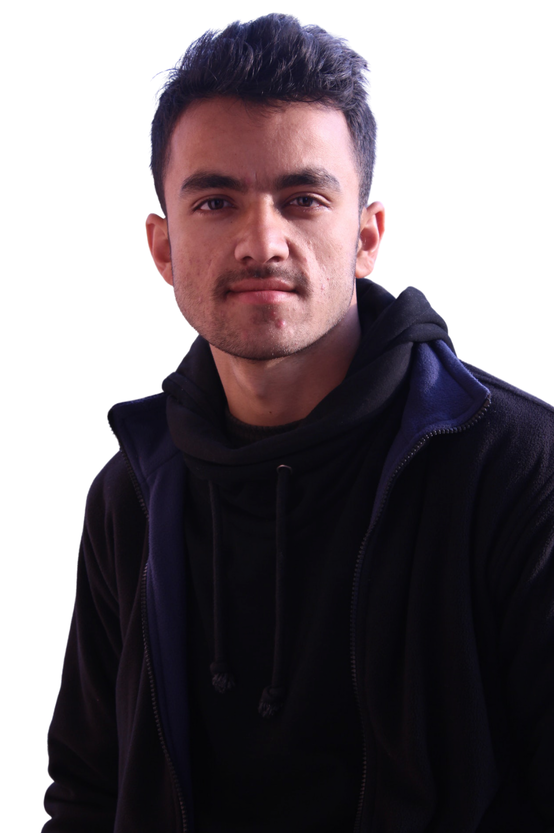 My name is lakshman
I do creative
digital marketing
About a decade ago, I turned my hobby of digital media marketing into a challenging full-time profession. Since then, every day is a new day for me. I have worked with different types of businesses including educational organisations, event management companies, financial companies, real estates and startups, helping them to scale up their sales and customer relations through creative digital media.
Being fond of technology and open source enthusiast, I am always learning new things and trying my best to keep myself updated with the trends. I enjoy playing with:
SEO & SEM
Content Marketing
Paid Ads (Google Ads & Facebook Ads)
Wordpress & CMS
Social Media
Email Marketing
Data Analytics
Landing Pages
ADELAIDE, SA
Australia
SINCE 2018
Digital Media
IT Support
Active Directoty & User Management
KATHMANDU
Nepal
2014 - 2017
Social Media Promoter
Business Development
Digital Marketing Consultant
Computer Science Teacher
in me
Linux System Administration
Responsive Web Development
Mobile-first websites are vital these days for brand presence. I develop custom websites built with the choice of your technology be it on WordPress or Python.
Digital Media Marketing
Be it just for email marketing or complete digital marketing, I provide proven results for your business. Remember me for all aspects of digital marketing including Strategy and Plan.
Web Hosting
Need to host your files or website? Look no further, with my expertise I can configure servers, setup VPS and make your dream of going live stress-free.
eCommerce - Shopify setup
Looking to set up your first online store? I can help you with the store setup including branding, websites and marketing.
YouTube Content Creation
YouTube is the 2nd most visited search engine after Google. Being myself an enthusiast Youtuber, I can assist you with video ideas, shooting, audio, thumbnail and video optimization.
Consultation - Digital Marketing
Need a custom digital strategy for your business or not sure what services you need? Worry not, I can help build a custom strategy for you!
Certifications
Digital Marketing - Charles Sturt University
Google Ads (Fundamental, Display & Search) - Google Academy for Ads
Content Marketing, Inbound Marketing, Email Marketing - Hubspot Academy
Advanced Photography - Canon Imaging School
Google My Business
3CX Basic Certified Engineer v16
view all
Affiliations
Robotics Association of Nepal [RAN]
Brush Up Online
Naulo Jyoti English School
Google Local Guides (Level 8)
Trusted Streetview Photographer (Google)
TECHRISE
Linux Australia
view more
Trusted by
Nepal Mega College
Swastik College
Souvenir Publications
Nepal International Beer Festival
Food Beverage and Hospitality Nepal
Agro Expo Nepal
GAMCE 2018
Hire Me
I'm available
Let's start a project together!
Contact Me
I drink coffee black as pitch and hot as hell
Get in touch with me
mail[at]lakshmanbasnet.com
Message me at m.me/blog.lakshmanbasnet
Meet me in Adelaide, South Australia or online