Recently, we got a chance to be in the Barossa Valley and experience the food and wine tour there. We visited multiple wineries and vineyards, did wine tastings and took lots of photos and videos.
This post is a Barossa blog – all about how the day went.
Background
To this date of writing, we (@sonishabasnet and @lakshmanbasnet) have been living in Australia for almost three years now. And we being in Adelaide have been able to explore a lot of places and destinations here in Adelaide.
We hadn't been anywhere far from the core Adelaide and few surrounding hills. As we rely fully on public transport for transit reaching destinations far from Adelaide Metro's service area has always been challenging for us.
Courtesy of Great State Experiences Voucher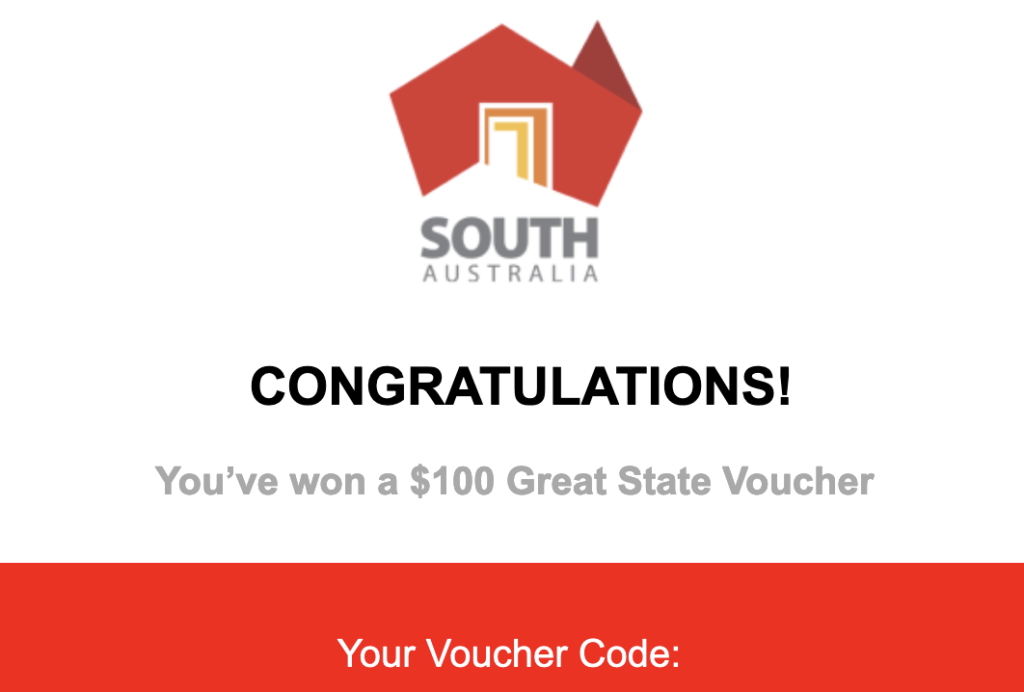 Even though we always planned on heading far from the city for a day trip – it took a while until the South Australian Tourism Commission did a Great State Experiences Voucher promotion where once an online form is submitted, winners would be selected from a draw with the prizes being $50, $100 and $200 tourism vouchers.
We got lucky enough!
Sonisha received a voucher for $50 and I got $100!!
It was a total of $150 in savings for us.
Now we got 150AUD in credit it was time to decide where we will be redeeming the vouchers.
Grow Your YouTube Channel with TubeBuddy. Join Today!

Just a 50 minute drive north east of Adelaide, the Barossa is an internationally-acclaimed wine region encompassing the towns of Tanunda, Angaston and Nuriootpa. From tasting the official best wine in the world, to sipping a local drop that's as old as you or soaring over some of the oldest vines in the world, discover it all in the Barossa. - southaustralia.com
Barossa Food and Wine Experience with Adelaide Sightseeing
Among the available destinations where the vouchers could be redeemed, we decided to go with Adelaide Sightseeing's Barossa Food and Wine Experience.
We have heard and learnt a lot about Barossa Valley. Barossa Valley is famous for producing world's premier wines and also for its beautiful landscapes.
We definitely wanted to make the best use of the vouchers and be somewhere where we couldn't reach with public transport, and this trip was the best buy for us. 😀
---
It was a full day – 7 hours guided bus trip costing $169 for admission of one and included travel fare, travel guide, morning tea and lunch, entry to wineries and wine tastings.
Since we had got $150 as a voucher, it was almost half the savings for us. ((2×169)-150)
itinerary details here
Enough of the background story, now let us take you to the actual trip.
The Trip to Barossa
Since everything was already planned and arranged, we had very little to do – Say "present sir" while doing counts in attendance. 😀 Meaning we just had to leave outhouse and be there.
Boarding at Adelaide Central Bus Station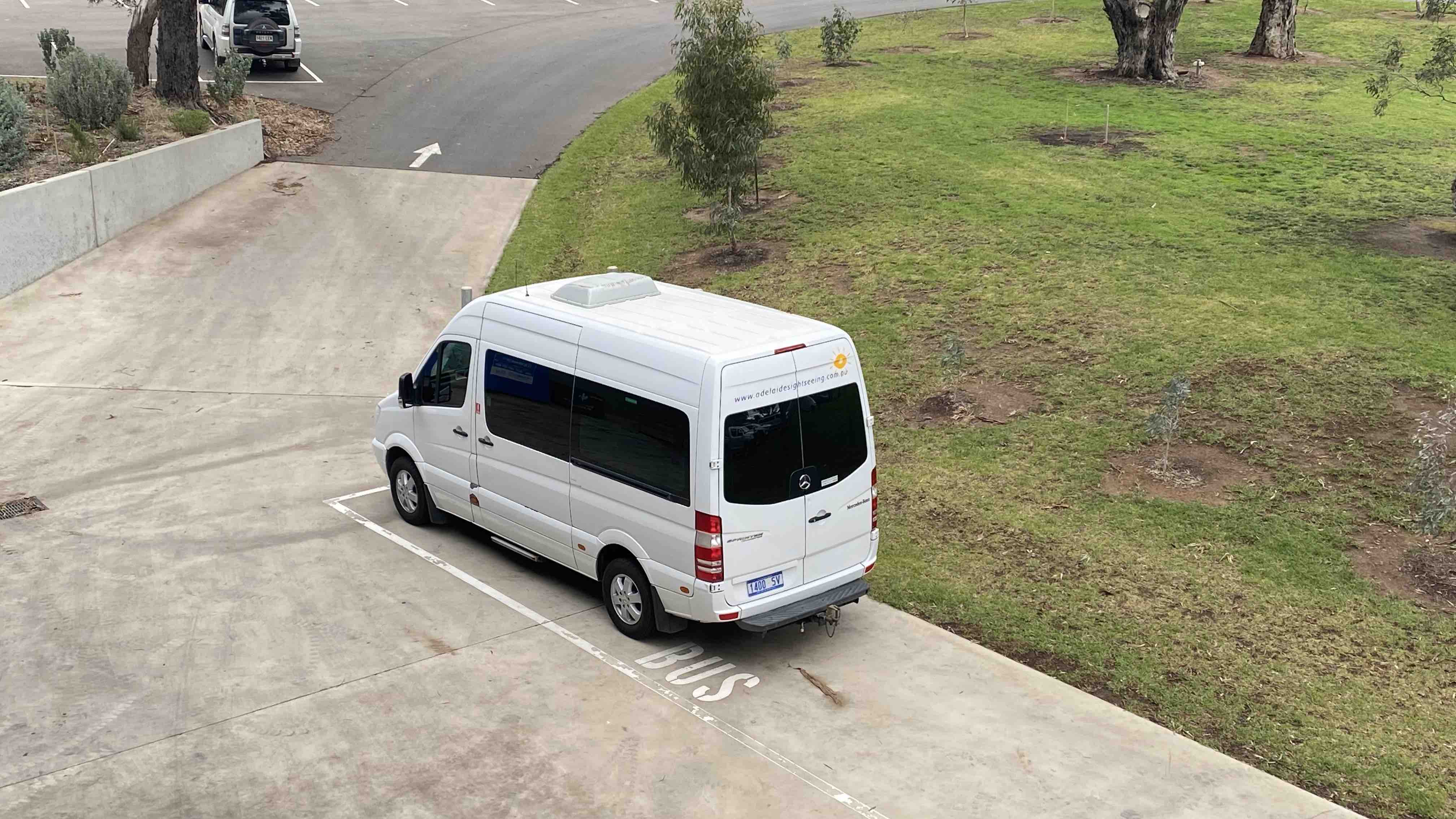 We initially had thought that there would be many other visitors on the bus like us and we would be lost in the crowd, but luckily on this day – we were just a cute small number of seven visitors boarding a cute small van.
We sat in the last row of the van. Among the other passengers accompanying us consisted of some interstate travellers, locals from Adelaide and seniors.
Van left the station at 0900, we were super excited, a little nervous and slightly shivering from the cold.
Expert commentary from the guide and the scenes
Our tour guide was very outspoken and knowledgeable about the whereabouts of the tour. He maintained a friendly atmosphere during the trip by talking to us about our home country, experiences during our stay in Australia and his own little stories of his past tours.
He started off by talking about the history of core Adelaide city, King William Street, Barossa wineries and many more. Thanks to him, we knew that most of the wineries started as a small family business and this gave us insight into the effort families have put in building successful wine businesses in South Australia today.
Stop 1: Pindarie Wines and morning tea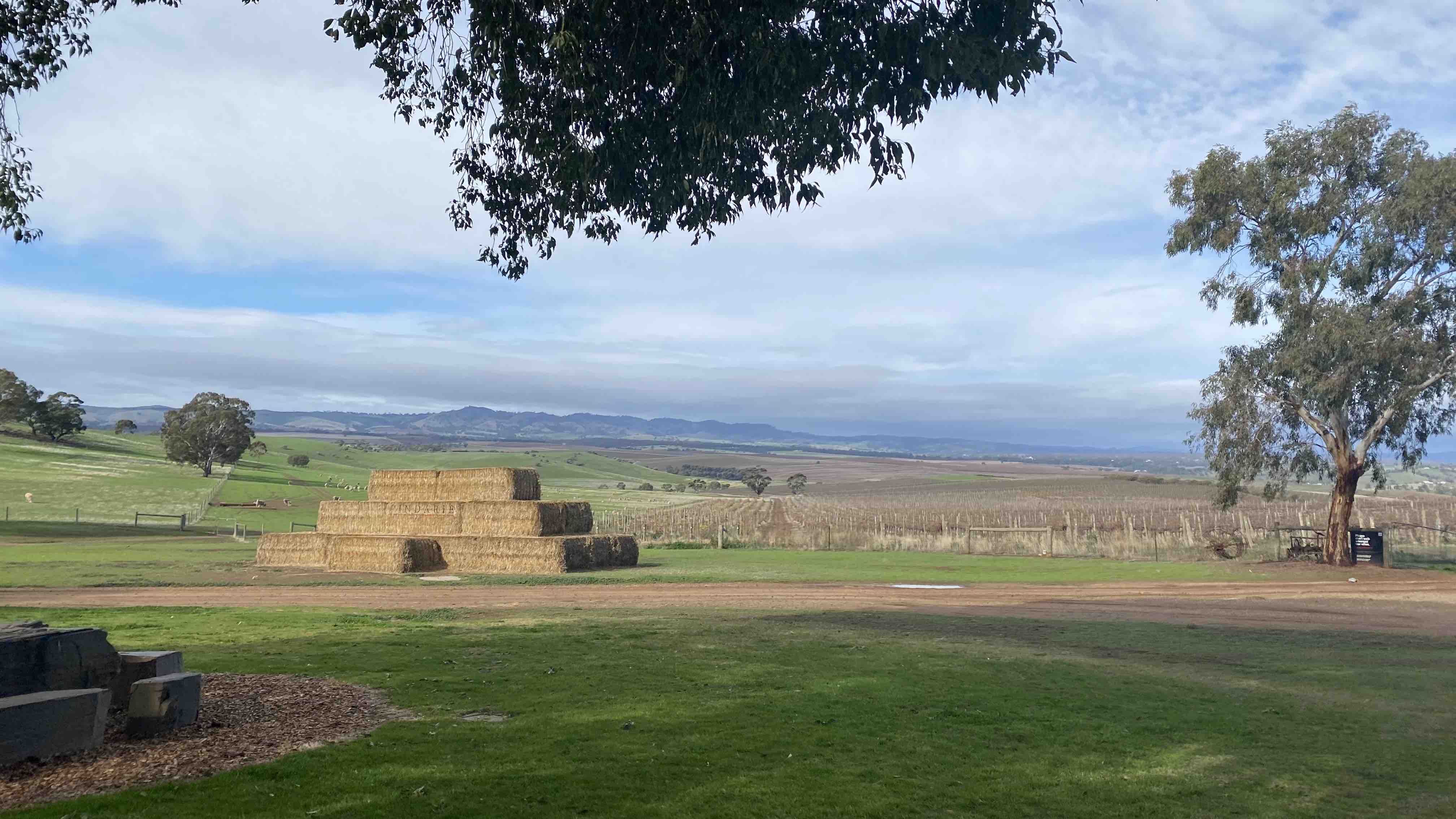 Our first stop was Pindarie Winery. It was about 10:30 am and we stopped at this winery for wine tasting and our morning tea. We tasted some wines (too early to try them though 😆) and we had our tea.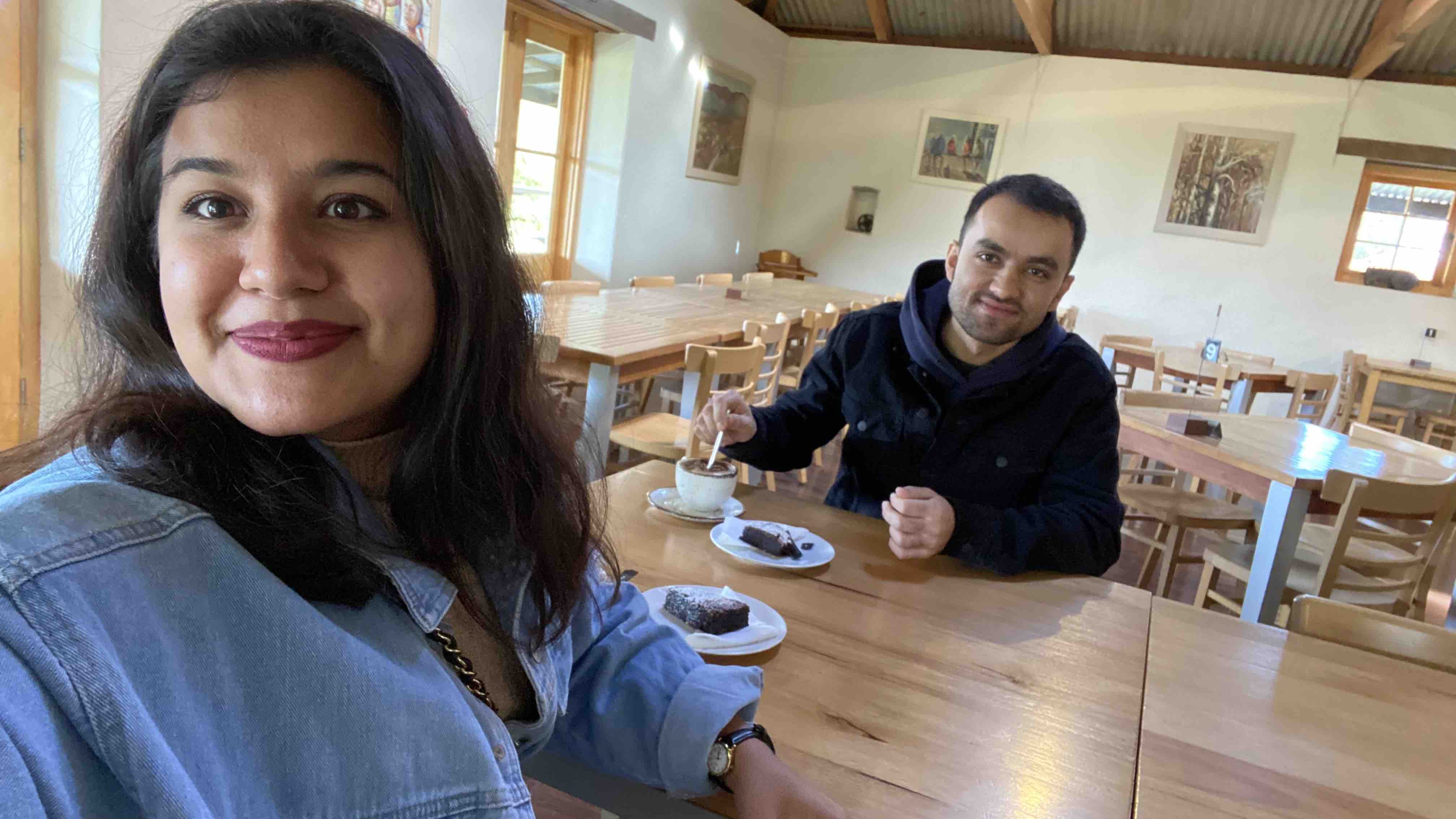 The scenery around Pindarie was so breathtakingly beautiful that we couldn't resist taking pictures! Those green fields looked like a green blanket placed on those hills and the place must look more beautiful during bright sunny days.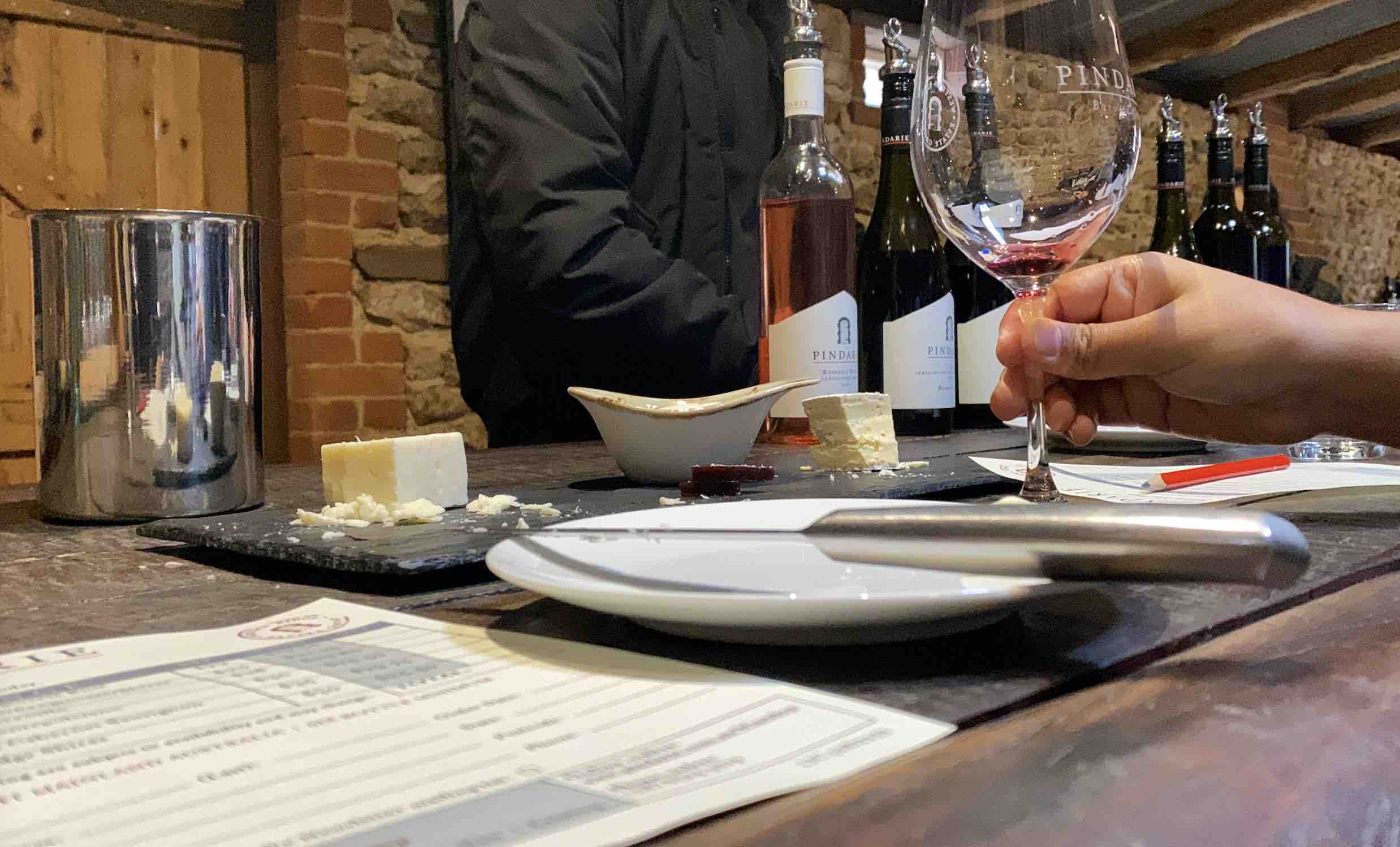 We spent some time knowing about the Pindarie, did a wine tasting and had morning tea and talking to each other.
Recommended for you:
Stop 2: Maggie Beer's Farm Shop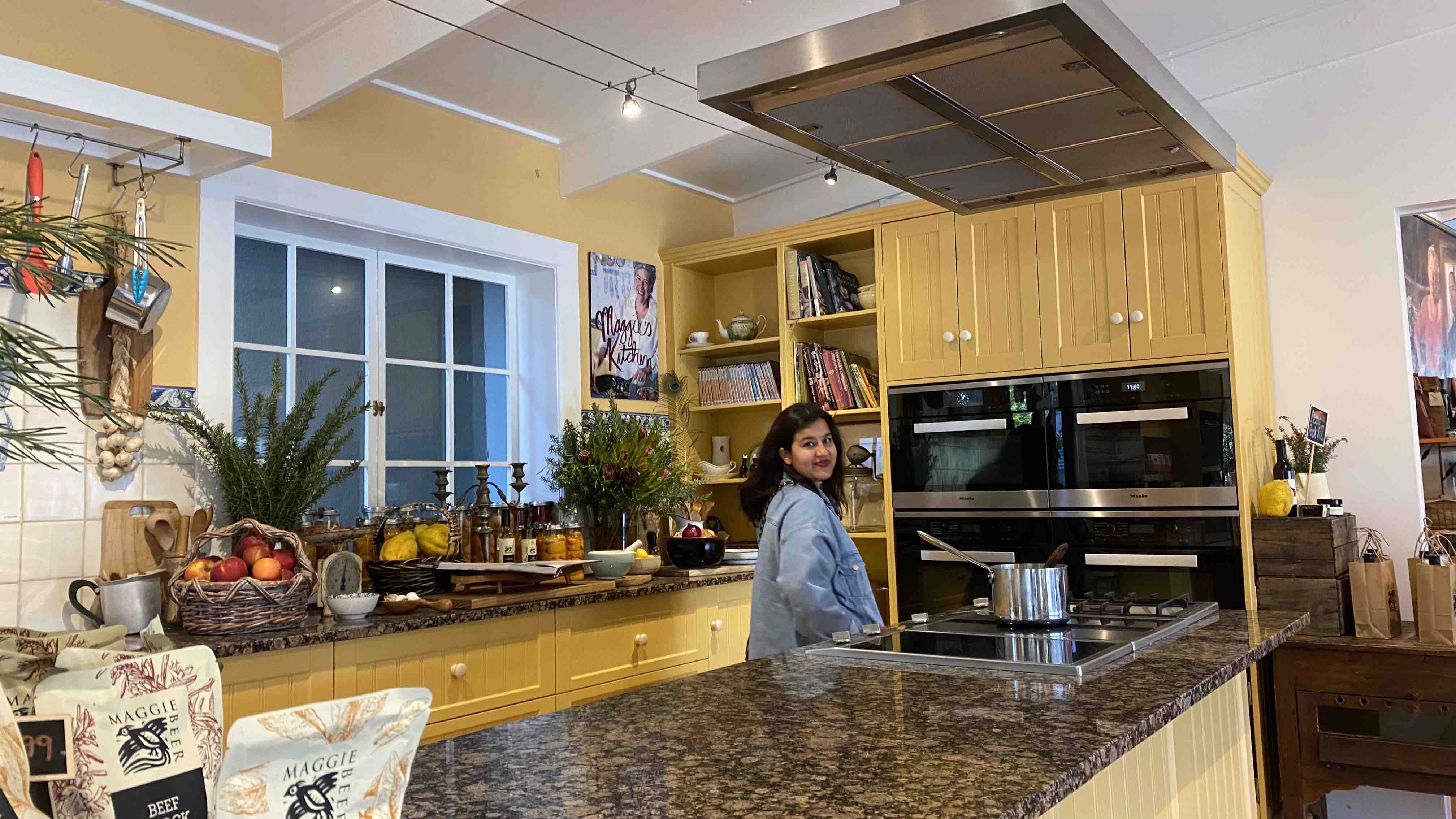 Maggie Beer's farm shop was our second stop. Maggie Beer is a well-known Australian cook who has revolutionised modern nutrition and way of cooking among people particularly focusing on the aged care sector. The shop originally was Maggie Beer's house which later on became her set for the famous cooking show 'The Cook And The Chef'.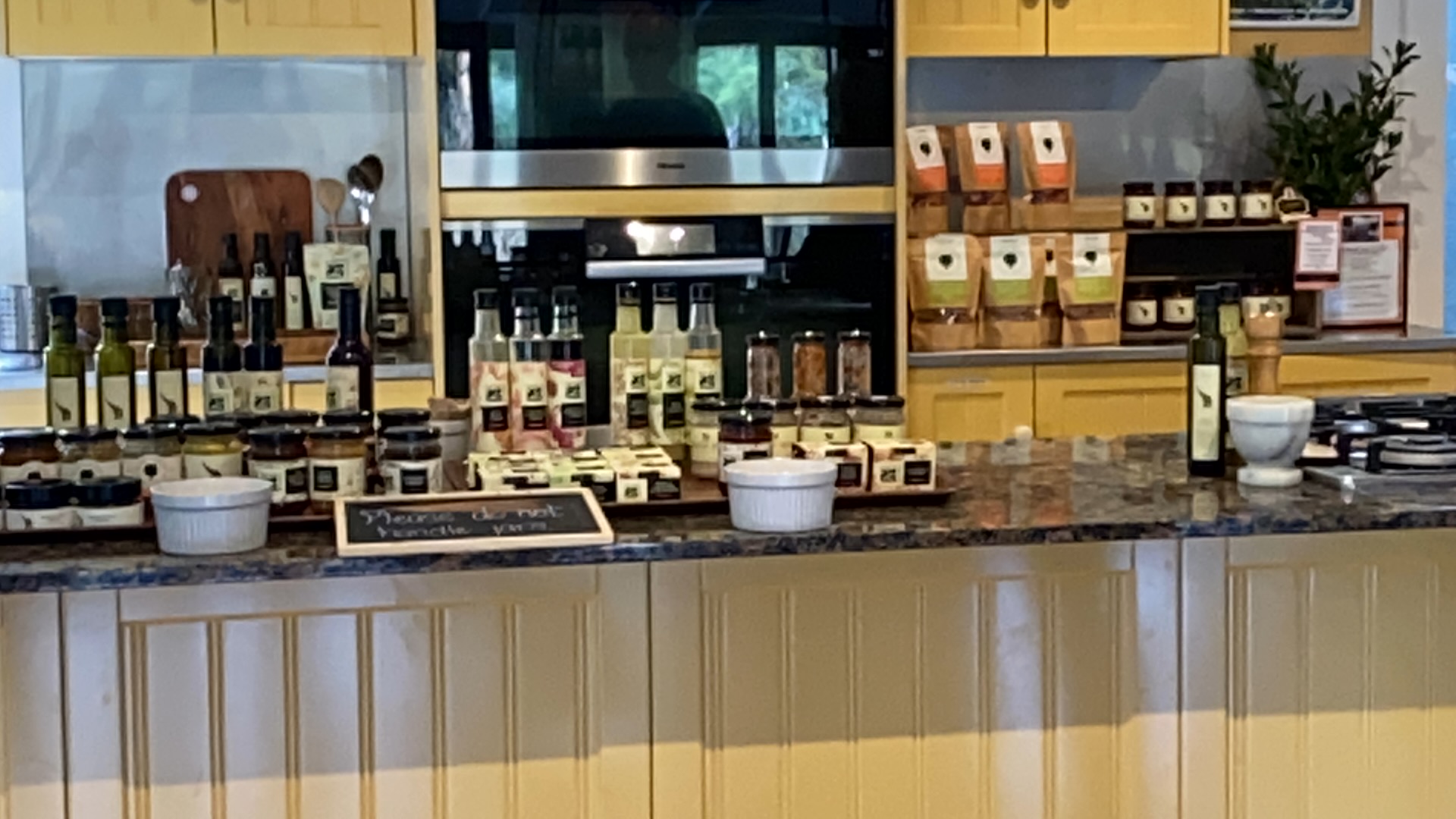 Something funny happened during our visit. I have watched few episodes of Maggie's show and I asked the guide Maggie's recent set for her cooking show as this place became her shop. The guide told me that the show had been stopped for the past 12 years! 😳😱
Get $100 Credit on DigitalOcean.  Join Now!
Her episodes were just on the re-run and I laughed so much as I seriously thought the show was ongoing. All the pickles, sauce ingredients, spices by Maggie Beer can be found in this shop.
Stop 3: Lambert Estate and lunch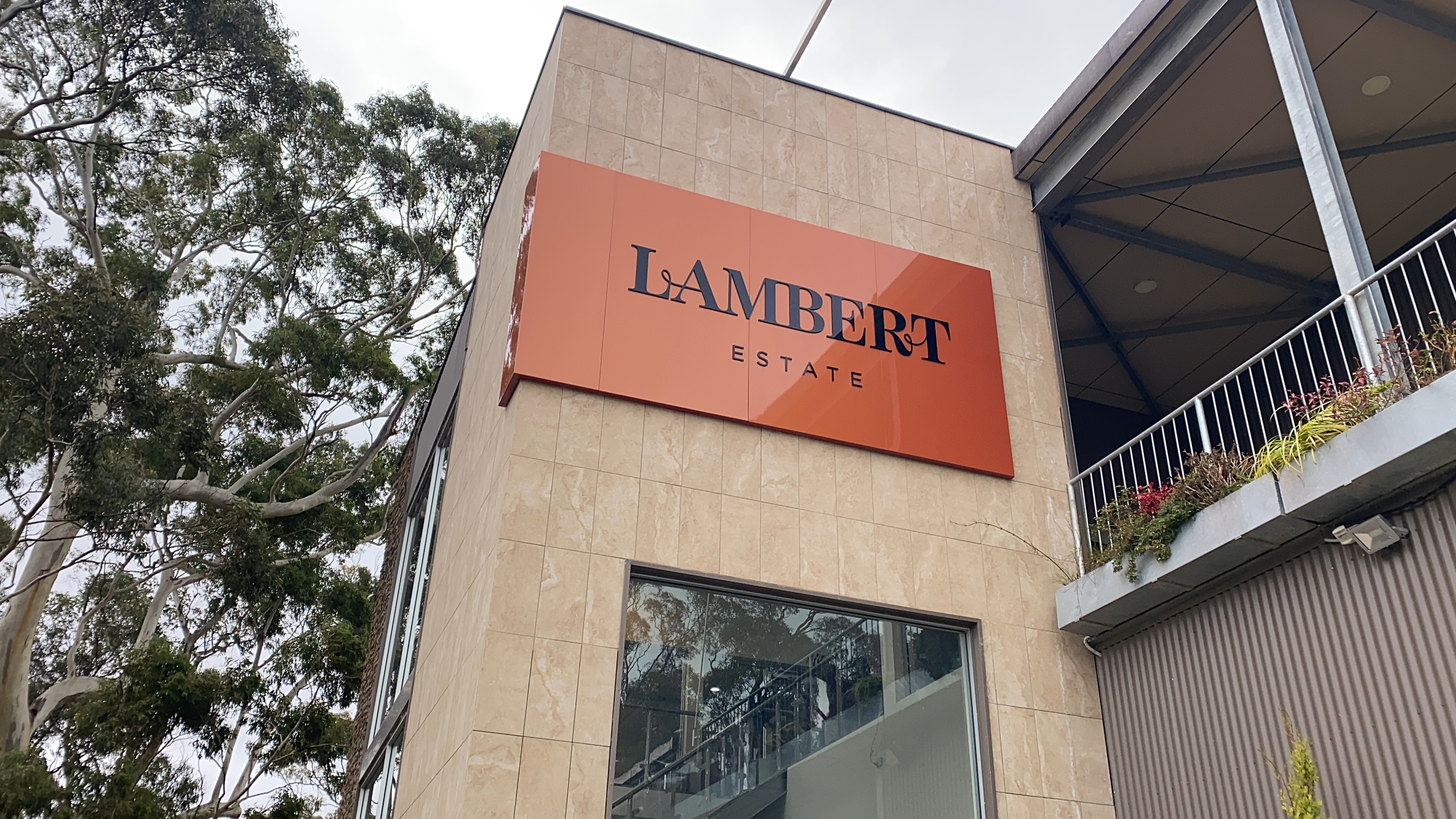 By this time, we were slightly hungry and it was getting so windy! The day was cloudy than usual but we didn't let the weather defeat our awesome day!
The next stop was at the Lambert Estate where we had our lunch and also tasted some wines. Before we sat for our lunch, we went to the Veranda to see the scenery and clicked some pictures as usual.
Your Gift of $200 Cloud Hosting Credit is Here. Claim Now!
---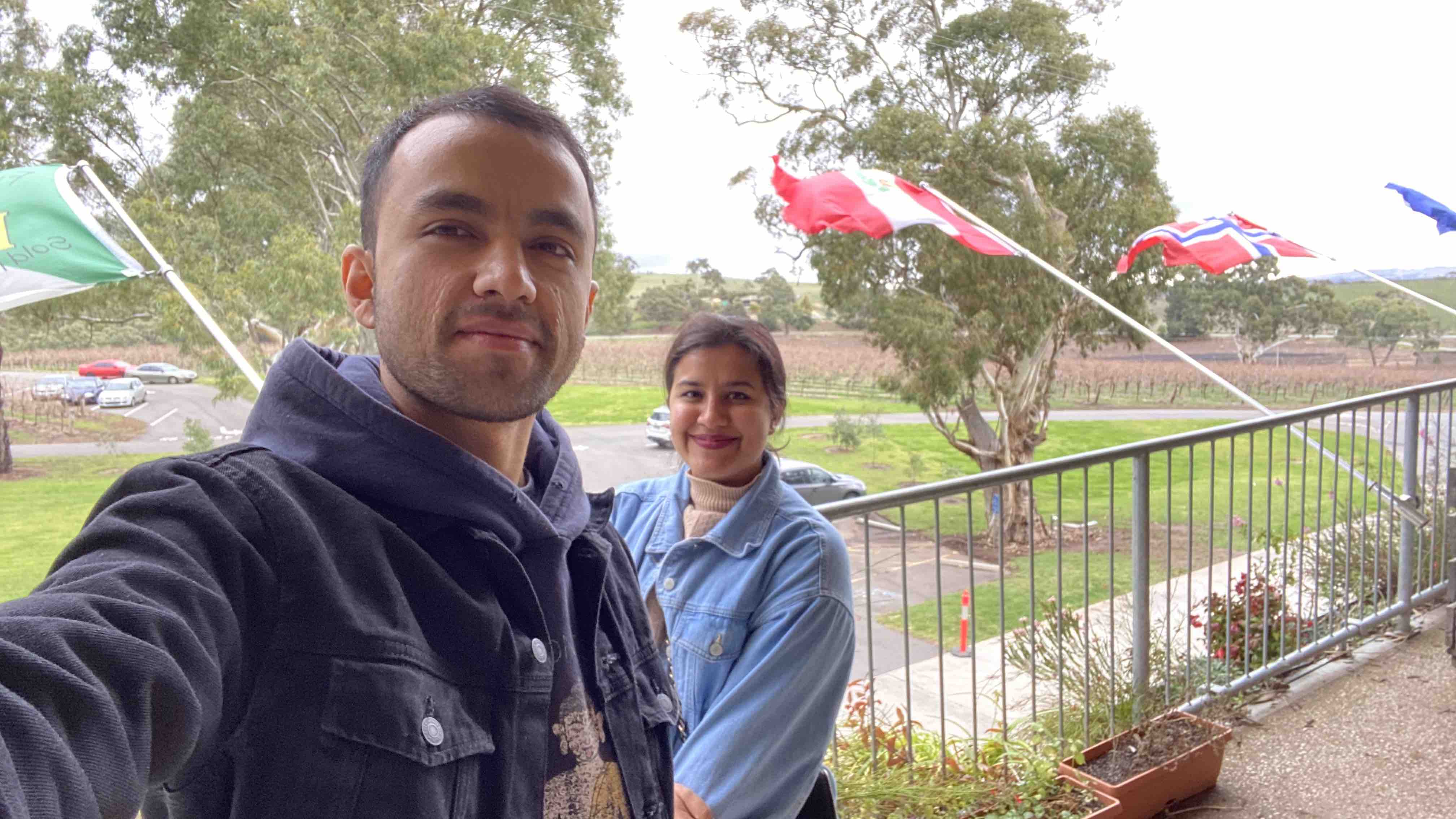 Lambert state was the only accommodation centre, winery and restaurant we noticed in this big estate. There were so many vineyards about 120 acres of them that our eyes grew tired of stretching them to see what might be beyond those green fields. As the wind started getting colder, we had our lunch and we tried Chocolatier wine which was a blend of wine and chocolate. All in all, we had a superb lunch.
Stop 5: Mengler Hill Lookout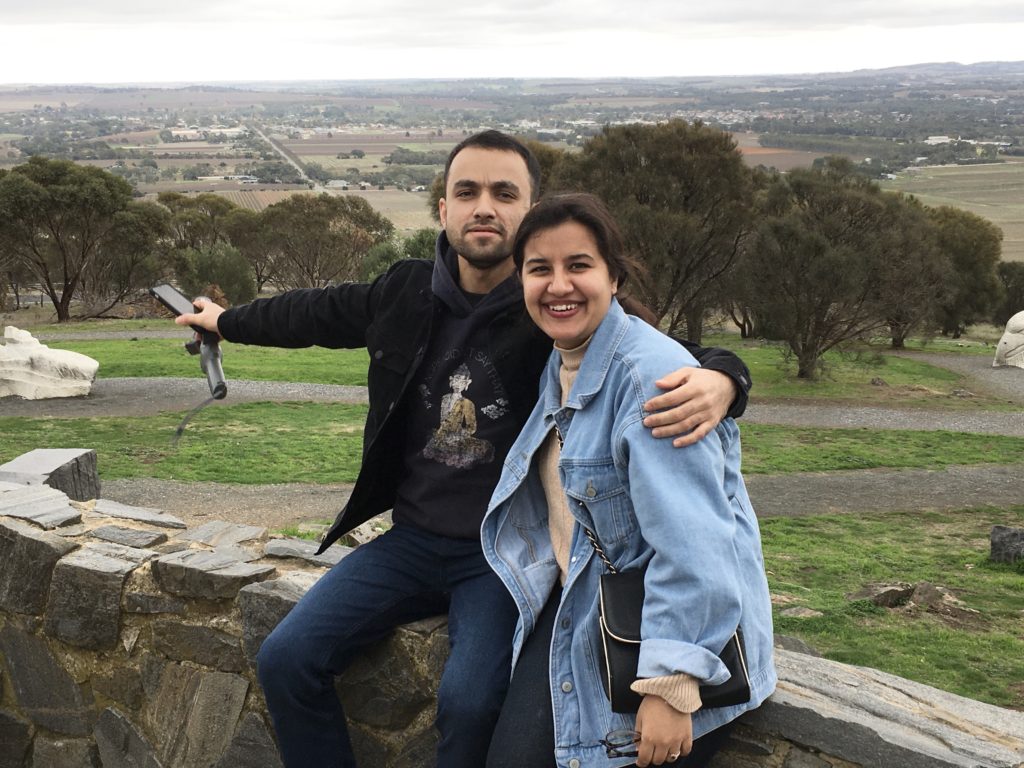 The day was getting colder and light drizzle started falling all the noon. We looked out from the van and then we reached Mengler Hill Lookout. This lookout had prominent sculptures and we could see the whole Barossa valley from this lookout. Our tour guide kindly took some of our photos and as the drizzle started pouring more, we got back in the van.
We didn't manage to spend much time on this lookout but we have promised to go back when the weather is not so harsh and tour around when we get there someday!
As we progressed to our final stop, there came the biggest vineyard we had ever seen in our whole life. Our fellow friends asked the guide to stop the van so that they could click some pictures. We also decided to hop off the van to see the enormous vineyards spread in an asymmetrical way.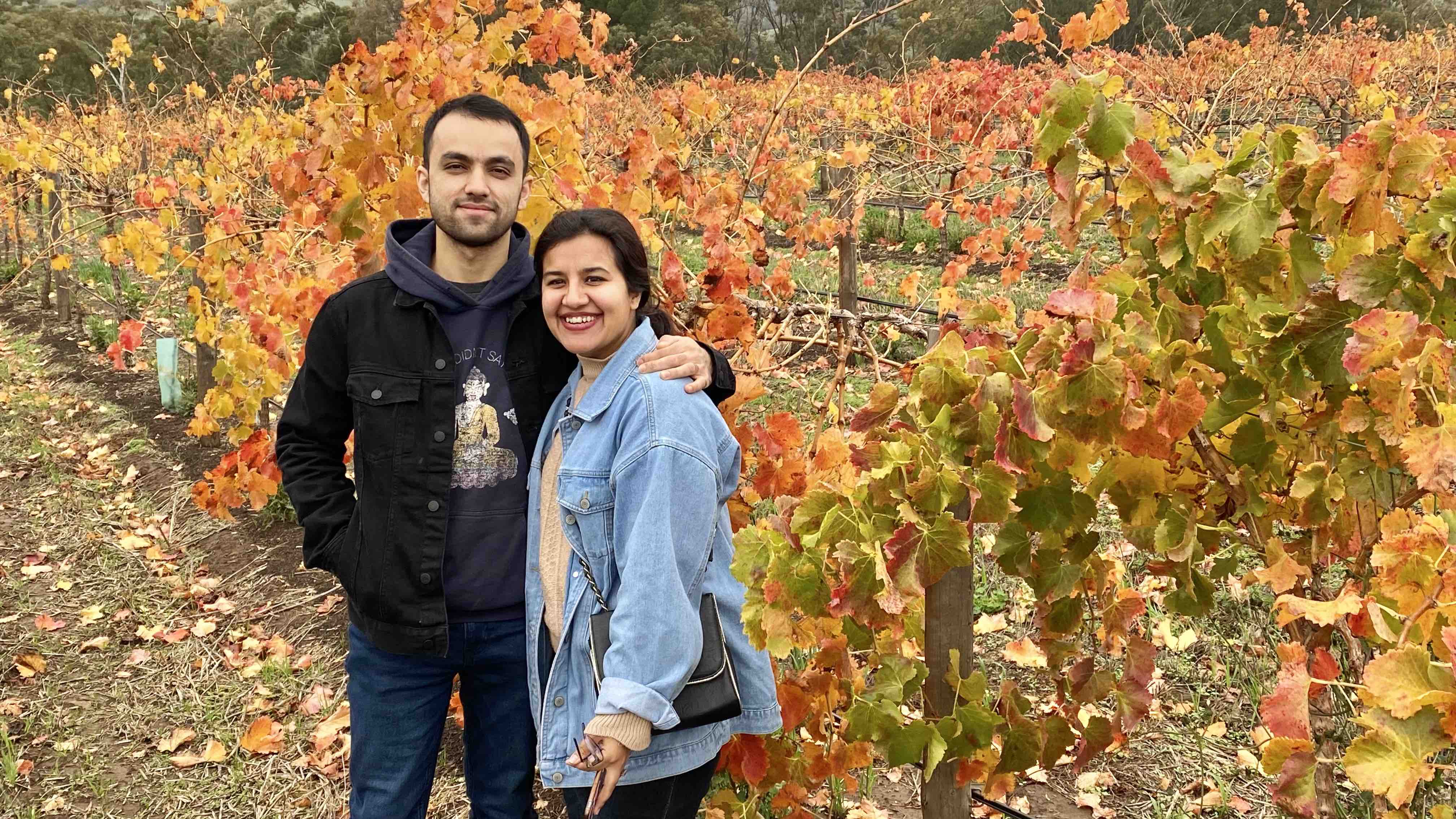 The clouds in the sky, the soft drizzle of the rain painted those rich vineyards into soft colours that made us wonder about the beauty of Barossa valley. Truly, this valley is worth the visit.
Stop 6: Treat for sweet tooth at Barossa Valley Chocolate Company
Reaching our final stop – Barossa Valley Chocolate Company, we had our final wine tasting. This place is well-known for its chocolates and ice creams.
We tasted some wine and went to the pond near the company. As we aren't that much chocolate lovers, we looked out and enjoyed the view.
---
Summary
We had a great and fantastic day during the tour. In a day, we managed to see so many beautiful wineries, rich vineyards and not only tasted wine but also understood the background story of these different places and each had a wonderful history!
One major advantage of such a guided tour is that we foreigners don't get lost and confused as the tour guide helps us with spots to visit and shops we could get to.
This was our first guided tour and it was the most memorable trip of our life. We also met lovely people who shared their experiences of travelling abroad and we all shared the same love – love for travelling!
subscribe us!
As an anonymous said,' travel leaves us speechless and then turns us into a storyteller', our fellow friends had so many stories to tell about their past adventures and as of that day we also had a story to tell – a story of our joyous experience in those vineyards of the majestic Barossa Valley.