This short guided tutorial will help you to be able to use Google Maps offline on your iPhone even when you don't have an internet connection or you are offline.
There might be situations like there is no network coverage in the place you are, or the internet doesn't work for some odd reasons or whatever be the reason there is a way to use your trusted navigation tool offline even without internet – all you need is just your phone.
You can use the maps offline without paying any charges or sign-ups. The process is all exact same as using on regular occasions. Just follow along and you'll be using the maps offline on your iPhone real soon.
My story
A couple of months ago, there was a major network outage with Vodafone Australia. Vodafone Australia is one of the major telecommunication service providers in Australia with a customer base.
This outage lasted for several hours and thousands of users were impacted. Many complained they couldn't make a call or use the internet. Many stated that they couldn't return back from their destination as the maps on their phone wouldn't work.
Even for me, while returning from work, I couldn't check the real-time timetable for buses as there was no internet connection.
This outage reminded me of an awesome feature Google Maps possesses – the ability to download the maps in advance and use it later whenever needed. That day I came home and made a video (scroll below) explaining this which has been already watched by hundreds.
Does the Google Map work without the internet?
Yes – very simple answer!
Google Maps works without internet as much as it does with the internet. Well there are few limitations but at least something is better than nothing and being lost in the middle of nowhere.
Google Maps, a product of Google allows its user to download, save, manage, use and navigate the maps offline within the app on the phone without no any charges or subscriptions.
How do Google offline maps work?
Offline maps in Google Maps work in the similar fashion as the online map works. But there is little difference and limitation that we need to be aware of.
search results, navigation and directions work only for the area of downloaded offline maps
an offline map's file is saved into your app on the phone which is the offline version of the map which makes it possible to use offline
Offline maps make it possible to navigate and get directions to destinations in the downloaded map
user can edit, manage and delete the downloaded maps via the Google Maps application on the iPhone or android
How do I download Google maps for offline use?
You can download a map offline in two ways, you can choose any or both you like.
Download maps from the search result
Make sure you aren't using the map in incognito mode and you are connected to the internet.
Search for any places or cities you want to download
tap on the name of the place from the bottom
Click on more to find Download offline map
Confirm the download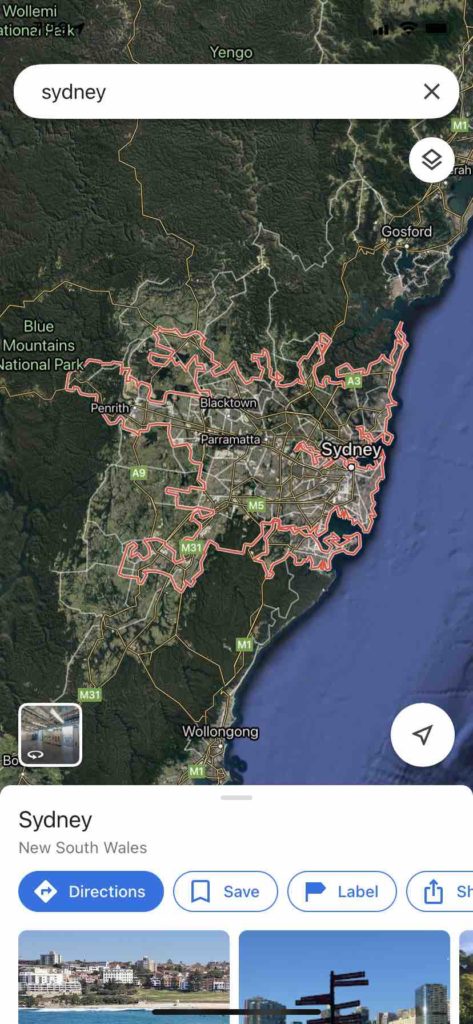 Downloading maps offline from Offline Maps menu
Time needed: 1 minute
Downloading maps for offline uses on Google Maps is straight forward and simple. Please follow the steps below
Enable internet connection on your iPhone and open Google Maps

Before we start we will need to have an active internet connection to be able to download maps. It can be wifi or cellular connection. Remember you might consume heavy data over cellular network when the file size is big. Open the Google Maps (not in icognito mode)

Find Offline Maps from the menu

On the top right section, tap on the menu (three lines) to open up the options and scroll to click open Offline Maps.

Download your map by Selecting

You can download any place's map by Select to download.

Zoom in or zoom out the location and area of the place/ city to download

As needed you can zoom to include or exclude the areas of the map.

Download!
Downloading and saving multiple maps offline
You can download one or more maps offline on Google Maps. The process is the same for every map as explained above.
Remember bigger the map's area, bigger will be the file size and more maps means they will occupy more space on your phone.
Your Gift of $200 Cloud Hosting Credit is Here. Claim Now!
---
Managing the offline map in Google Maps
You can view the maps you have downloaded by going to Offline Maps option in the menu bar
To rename just tap on the pencil icon next to the map's name
you can also delete the maps permanently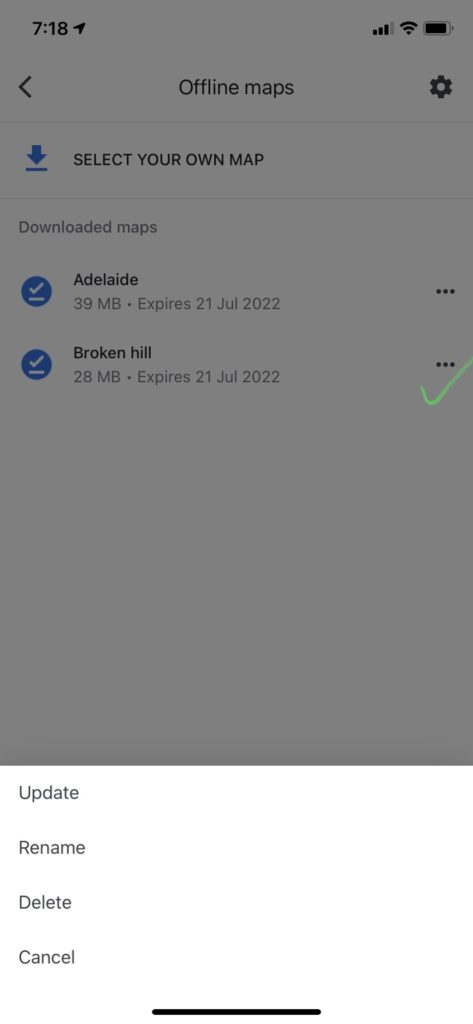 How to use Google Maps offline on your iPhone when you don't have internet connection?
Using Google Maps offline is same as using it online.
You can use the Google Maps features for the area of the map you have downloaded. The downloaded map will have all the places and businesses information and location and the routes to reach.
Just search for the place and tap on navigating or directions to reach the destination. It will show you the best route and estimated travel time.
Keep in mind that the real-time traffic data, updates and reports won't be available on offline maps.
You can use Google Maps offline on iPhone and iPad for following purposes:
get directions and see routes
use navigation
search for locations
---
Can I navigate with Google Maps offline?
Yes, you can use Google Maps offline for navigating and reaching the destination. Beforehand you need to make sure that your destination and route is included in the downloaded offline map.
Since the map is being without a live internet connection real-time information like traffic, weather and data won't be available on the map.
Limitations of using Google Maps offline
As we understand the maps is running it is pretty understandable that there will be some limitations to using the maps offline.
Some of the limitations of using Google Maps offline are:
Directions for transit, bicycling and walking directions aren't available offline
It is not possible to get information like traffic info, alternate routes or lane guidance in the direction of travel.
search results and offline map features will work only for the area of the maps you have downloaded
FAQs
Can you still use Google Maps when there is no internet connection?
Yes you can use Google Maps even without an active internet connection if you have downloaded maps offline.
How to download maps on my iPhone?
You can easily download any maps on Google Maps on your iPhone by searching for the city and tapping on more at the bottom and clicking on Download offline map. Please check these guided instructions for more.
Does Google Maps work without internet connection?
Maps downloaded offline work even without internet connection. You can use Google Maps offline to search a location, navigation and directions.
How can I view offline maps?
If you goto Offline Maps section from menu on Google Maps, you can view and manage your offline maps.
Is it possible to use google maps on iphone offline?
Yes, it is absolutely possible to use Google Maps on iPhone offline. Please see this blog for details.